Tire Shop St. Croix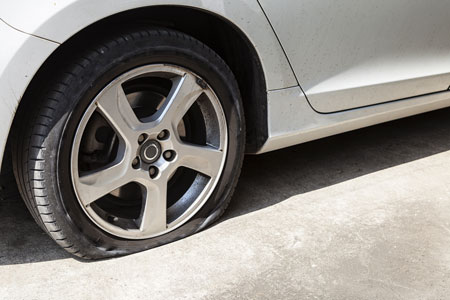 Since 1991, Emerald K Tires has been providing Kingshill and all of St. Croix with unparalleled tire repair services and top-of-the-line tire sales. As a family-owned and -operated business, we pride ourselves on high-quality customer service. When you choose us for tires, you'll get only the best in quality products and skilled service.
Quality Products and Skilled Tire Services
Without proper tires, your vehicle isn't going to drive as smoothly or as far. It's amazing the difference a good set of treads makes for fuel economy, performance and handling! To ensure your vehicle is benefitting from the best possible tires, it pays to visit Emerald K Tires. As the premier tire shop in St. Croix, we're here to make sure you're getting quality tires at a fair price. Moreover, we'll make sure the tires you're buying are an ideal fit for your auto. The result is going to be noticeable from the moment you drive away from our shop.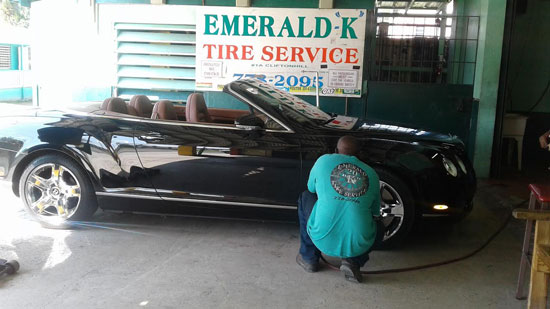 There aren't many tire shops in St. Croix that can match the quality selection of tires we offer or our expertise. In fact, we're the most reputable shop on the island when it comes to both new and used tires. We can even repair your wheels and rims if they become ravaged by potholes. The reason we're able to provide such a high level of services is simple: tires are all that we do! We've become the leading experts in all things involving your wheels and tires—so, when you want the best, we're the answer! Take a look at why people across the island come to us when they need tires services:
We were voted the best tire shop of 2014-2015 in the Islands!
We retail only top name brand tires from trusted, reputable manufacturers.
Our business is proudly family-owned and –operated.
Our prices and rates are reasonable and competitive.
We've been locally-owned and –operated since 1991.
Get New Treads Today
Whether you've got one tire that needs to be changed or you're looking for an entire set, Emerald K Tires is here to supply the best tires on the Islands! Stop by today and see for yourself.