Take a look at your vehicle's current treads. How do they look? If they're worn, balding or just aren't giving you the handling and performance you want out on the road, it's time to consider new tires. Emerald K Tires is your premier destination for tire sales in St. Croix and we're pleased to bring you only the best in brand name tires!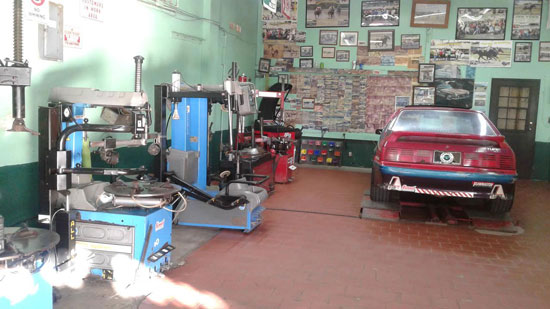 Our selection of new tires spans the entire gamut of options for you to choose from. Whether you're looking for performance treads or all-weather options, know we've got you covered.
Brands We Offer
A new set of tires is only as good as the brand that backs it. At Emerald K Tires, we rely on only the best in brand name tire manufacturers. When you choose us for new tire sales in St. Croix, expect to see a wide selection of quality brand names in our shop, including:
Goodyear
Kumho
Pirrelli
Michelin
In addition to the above name brands, we're also equipped to provide you with some of the best brand name tires from around the world. We offer a number of competitively priced tires from the top Asian, European and American dealers. No matter your vehicle or the type of traction it demands on the road, trust that we have the tires for you.
Your Tire Experts
When you drive into our shop, you're getting more than just great tires products at competitive prices—you're also getting a knowledgeable staff that can assist you in making the right choice. Our experts know tires and we take pride in helping customers get the tires they need for their vehicle. We always want you to feel confident in your decision to choose us for tires, so we go out of our way to provide honest, reputable service.
Stop by today if you're in the market for new tires and we'll be glad to assist you in finding treads that match your vehicle's needs and your budget. Get in touch with us today by calling 340-778-2095 for more information about how we can help you.