There are a lot of potholes out there—if you're unfortunate enough to have a run-in with one of them, your wheels are bound to suffer. Emerald K Tires is here to provide you with skilled wheel and rim repair in St. Croix, to help keep your wheels and suspension in prime condition after dealing with potholes.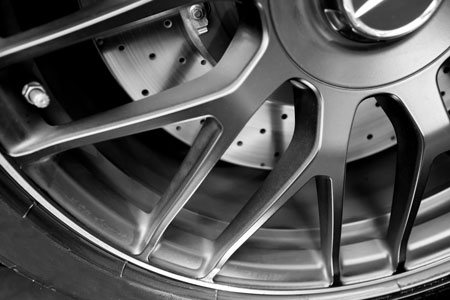 Pothole damage to your wheels and rims can have major setbacks for your tires and your vehicle's suspension system. Warped rims put unnecessary stress and strain on your wheels, which can cause a wide range of troubles, including:
Premature tread wear that lowers the life of your tires;
Inconsistent tread wear that can cause balding or blowouts;
Stress on ball joints that can affect wheel bearings and suspension components;
Stress on additional suspension pieces, leading to component breakdowns;
Poor fuel economy;
Imbalanced suspension.
The list of problems grows for as long as you drive your vehicle without getting proper wheel repair in St. Croix. It's imperative that you have your rims and wheels looked at by a trained professional as quickly as possible after a run-in with a pothole.
What Can Emerald K Tires Do?
The professionals at Emerald K Tires are adept at identifying dents, bends and dings in your rims that could lead to lackluster wheel performance. We do this by inspecting your tires thoroughly, to assess any damage that may be present, tracing it back to imperfections on your tire. We can also spot warping before it heralds tire damage by taking measurements and comparing your rims against factory dimensions.
When we've determine the extent of damage to your wheels, we work to repair them back to factory perfection. We do this by making proper bends and adjustments to the shape of the rim, to alleviate the problems caused by warping.
We invite you to see what our team can do for your rims and wheels if they're suffering from pothole damage. Give us a call today at 340-778-2095 for more information about how we can assist you.